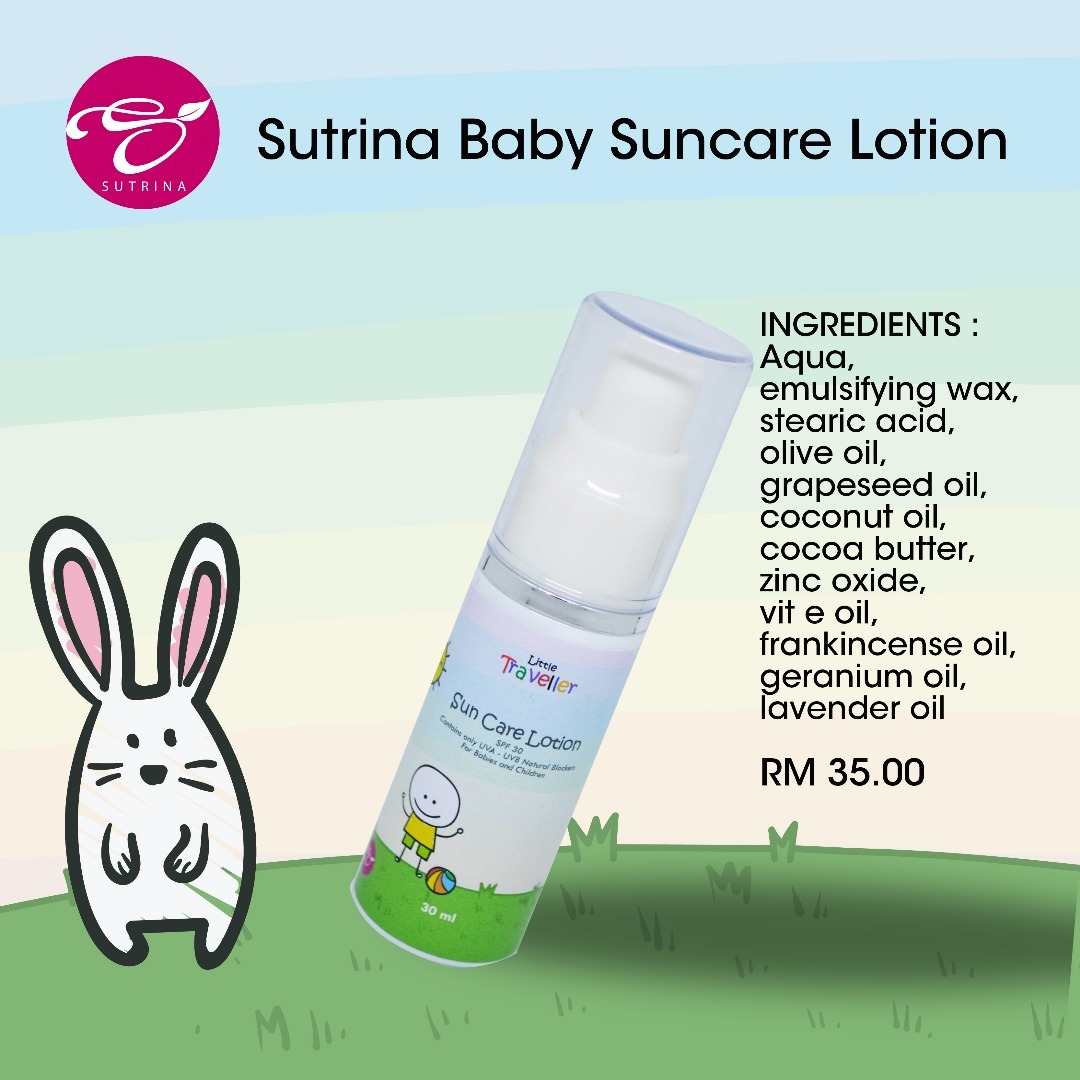 Sutrina Baby Suncare Lotion
Sutrina Sun Care Lotion
Little Traveller's Suncare Lotion with SPF 30 contains only UVA - UVB Natural Blockers. It is an organic option for your babies and kids!
WHY SUNCARE FOR BABIES AND KIDS?
UVA rays penetrate deep into the dermis, the skin's thickest layer. Unprotected exposure can lead to premature skin aging and wrinkling and will lead to suppression of the immune system.
UVB rays will usually burn the superficial layers of your skin. It causes development of skin cancer
Hence sunscreen/suncare plays a crucial role as part of the healthy lifestyle and it should be practise at the earliest stage.
To be apply 20-30minutes before outdoor activities.

INGREDIENTS: aqua, emulsifying wax, stearic acid, olive oil, grapeseed oil, coconut oil, cocoa butter, zinc oxide, vit e oil, frankincense oil, geranium oil, lavender oil
---